Let's face it, we're all shopaholics deep inside. We all do the "mini shopping spree" and end up spending so much more than we're entitled to spend.
There are many ways to reduce the amount of money you spend, such as writing down how much you've spent and for what, apps that record your spending etc. but if you're like me and those methods don't work, here is a little guide on how to spend but save by yours truly.
1. ONLINE SHOPPING
Shopping online is one of the treasures of the internet, it's easy and more likely to be cheaper than shopping in-store.  Great thing about them is that they do regular sales and discounts so you're saving more, on-top of what you've already saved. Some of my favorite sites are Missguided, ICONIC, ASOS, boohoo, Urban Outfitter, Showpo, Pretty Little Thing.
TIP: Don't forget to compare prices at different online stores before you buy to land yourself a great saving.
2. DISCOUNT CODES 
You can literally find a discount code or a promotion for literally anything, especially if you're a uni student. Unidays is an awesome place to grab discount codes whether it's on clothes, makeup, technology, gyms, books, phone plans, or anything. When shopping for laptops, tablets or phones, find the brand's education store online, you could save up to 10-20%.
This also applies to the coupons and student discount cards you get from schools and universities. We all get them but it's so easy to forget about them. So put them in your wallet where you are able to see them.
TIP: Use stores that say they'll "beat any price by 5-10%" to your advantage. Show them the quote of your discount price on whatever you wanted to buy and test their "guarantee."
3.  SHOP AT OUTLETS
 If you're not willing to jump into the amazing world of online shopping then outlets are your one stop destination in saving money. They range from discounts of 10-70% which makes you feel insanely better about your spending as you can get more for your buck.
TIP: When shopping in a store at an outlet, go to the corners of the store, this is where most of the discounted clothes will be.
4. THRIFT SHOPPING 
Sometimes we assume that because something is expensive, it means it's the best quality product out there. WRONG. Cost and worth are very different things, it may surprise you on what you can get with a good price.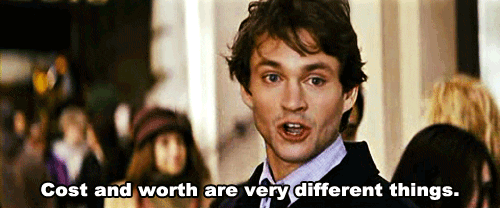 We've all heard the saying "One man's trash is another man's treasure" and this, without a doubt, is really true. You can find so much that you'll love at Salvos, Vinnies or Savers for a good price. These places sort and wash through the donations they get, so the misconceptions that thrift stores are dirty and worn out are not true.
TIP: Don't go thrifting if you're looking for anything in particular, go with an open and adventurous mind.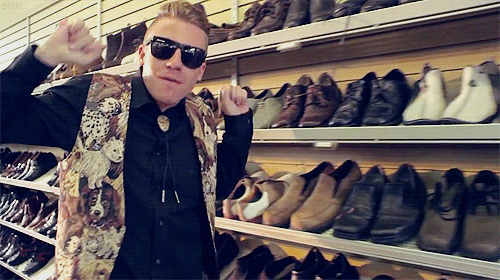 5. SHOP WITH A FRIEND
Sharing is caring and also a way to save, stores sometimes do "GET 2 FOR $$" and instead of buying two for  yourself, let your friend pick out one and split the bill Not only that, shopping with a friend is fun and it's always nice having someone giving advice on whether something is worth buying or not.